Preaching the Gospel | Health Restoration | Training and Development | Community Service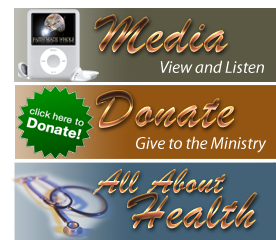 Community Service & Initiatives
"...Inasmuch as ye have done it unto one of the least of these my brethren, ye have done it unto me". - Matthew 25:40
Faith Made Whole facilitates and engages in projects and initiatives geared toward strengthening, developing, and serving communities. We believe that well developed communities begin with "whole" individuals, which lead to "whole" families, and ultimately "whole" communities. Our way of giving back to the community on each of those levels include (but are not limited to) the following:
Health and Lifestyle Seminars teaching practical instructions on how to live a healthy, well-balanced life (physical, mentally, and spiritually), vibrant life
Easy to understand, practical, interactive seminars on how to safely and naturally reverse degenerative diseases such as high blood pressure, diabetes, heart disease, etc.
Interactive, hands-on cooking demonstrations teaching how to prepare healthy meals for you and your family
Seminars on overcoming substance addictions
Seminars on child development and raising children
Focused initiatives such as food drives, clothing drives, feeding the homeless, etc.
If you would like to learn more information on how Faith Made Whole may facilitate a development and/or enrichment program within your community, please feel free to contact us.