Preaching the Gospel | Health Restoration | Training and Development | Community Service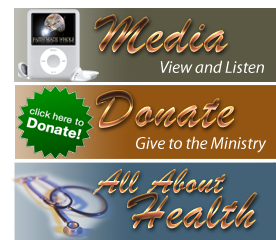 Health Restoration
"Behold, I will bring it health and cure, and I will cure them, and will reveal unto them the abundance of peace and truth". -Jeremiah 33:6

Faith Made Whole conducts various types of health and lifestyle seminar programs which usually consist of either one or a combination of the following:
Interactive Health Lectures.
Simple and Natural Cooking Demonstrations.
One on one and/or family consultations.
Our interactive health and lifestyle seminars, which can consist of anywhere from one seminar meeting to several weeks of meetings, are focused on educating. For this reason, oftentimes, an interactive format is used which allows the seminar participants (or congregation) to ask questions and, at times, share experiences and best practices. This format encourages participation, facilitates an easy learning environment, and holds the attention of even children.